TecnoBody & Atalanta together again
TecnoBody became the Performance Partner of Atalanta in the 2018-2019 season. This partnership brought success and satisfaction to both parties. Growth, innovation and development are the core principles of both brands and this is one of the reasons why the collaboration has been renewed until the 2023-2024 season.
"It's an honour for TecnoBody to support Atalanta and to accompany young football talents in their success – Stefano Marcandelli, the CEO & Founder of TecnoBody claimed -. When I look at the synergy between our company and the Nerazzurri Club, I do it with healthy parochialism that sees Atalanta and TecnoBody give prestige to Bergamo and Italy all over the world".
"We are extremely satisfied with this collaboration – Luca Percasssi, the CEO of Atalanta commented -, TecnoBody is an important local company that helped us grow by providing the Youth Academy (but not only) with cutting-edge structures".
In the cover photo from left to right, you can see Luca Percassi, the CEO of Atalanta BC, and Stefano Marcandelli, the CEO & Founder of TecnoBody.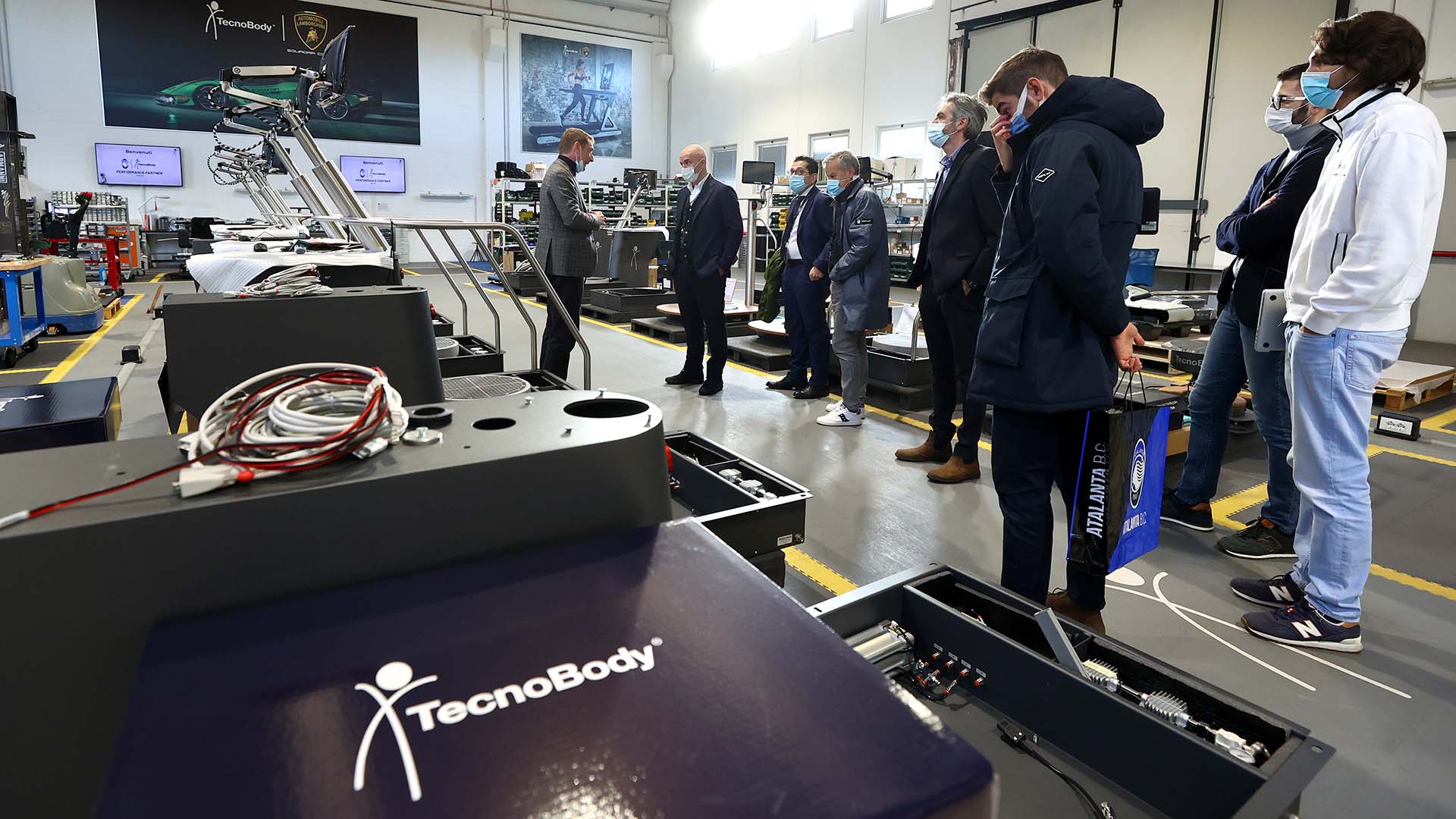 WHO IS TECNOBODY
TecnoBody was founded in 1994 by Stefano Marcandelli's passion for the study of movement and the complexity of human anatomy.
The company's research on the movement in fact moves to 360 degrees and leads them to develop products for the prevention, sports performance and physical rehabilitation, with a philosophy through which technology and holistic approach are profoundly changing hospitals, centres and gyms of the whole world.
The company's products and services aim to provide movement specialists and athletes with the best in order to aspire to the innovation of methods and best performances.
With the 27-year's experience in the objective assessment of movement, TecnoBody has proudly entered into strategic partnerships in different sports niche fields recently, such as Atalanta BC and Lamborghini Squadra Corse.
In the photo below you can see TecnoBody's headquarters.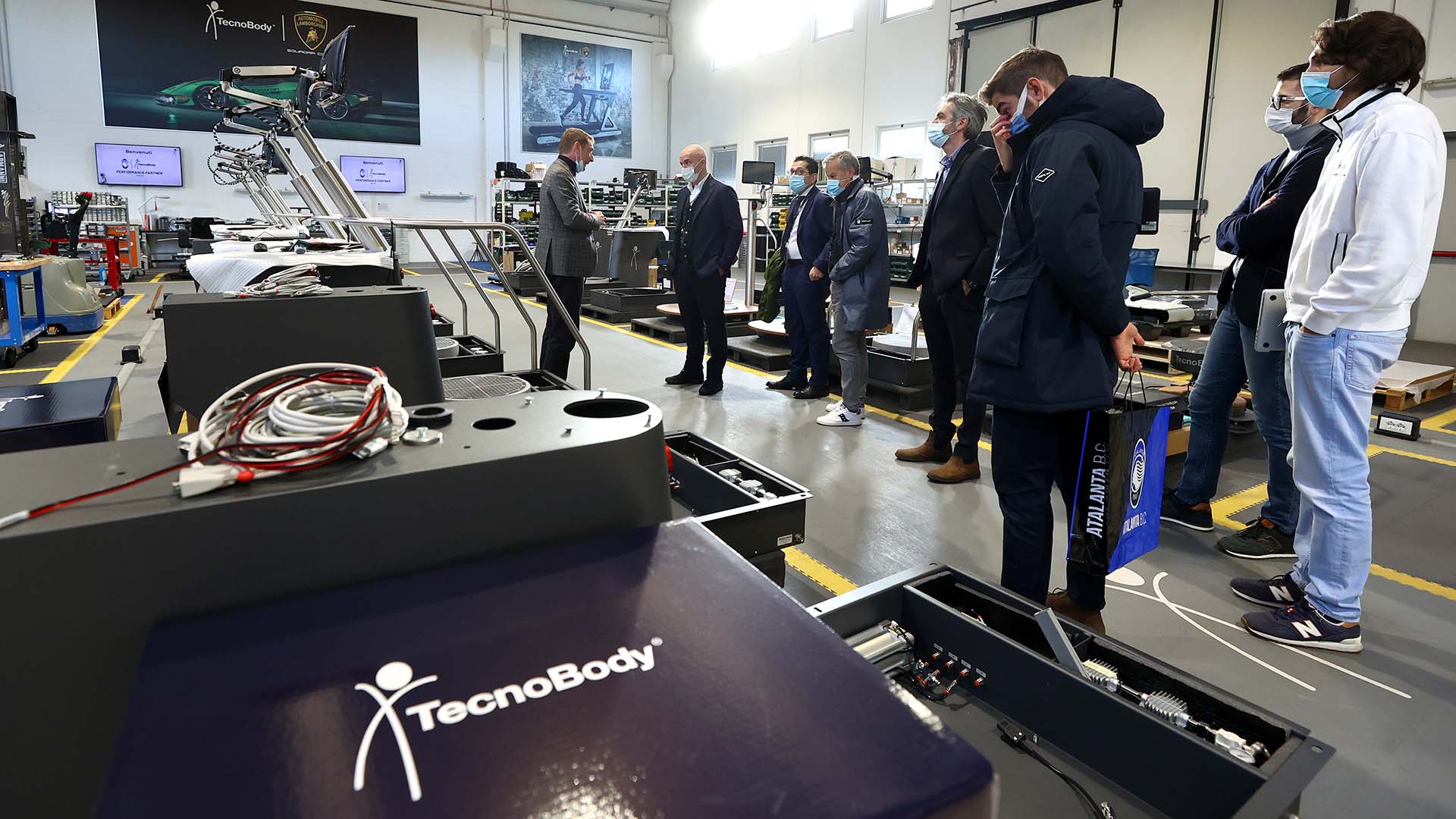 THE TECNOBODY LAB
Thanks to the collaboration with Tecnobody, a cutting-edge movement assessment laboratory was built in the Bortolotti Training Centre in Zingonia for both the young players of the Academy and the first team. The Tecnobody Lab is situated in the Favini Academy.
TecnoBody Lab is the possibility for athletes to undertake movement abilities tests, training and/or post-injury recovery in the 4.0 reality dedicated to movement through the integration of TecnoBody's digital movement systems. In fact, each athlete is tested so that their state of health, abilities and specific movement deficits can be monitored in real-time and objectively before they undertake a personalized course of treatment, recovery and specific training sessions to prepare to perform on the pitch. The cutting-edge tools and technologies are of great help in monitoring the conditions of young football players.
In the photo below, you can see one of the prospective of the TecnoBody Lab in the Mino Favini Academy.